Updated: Apr 6, 2022
Loominate is a workplace community created to empower corporate employees with all the goodness and advantages of web3.
A Psychological Safe Space to build your workplace community 🔐
Unlike Slack, Yammer and the like, Loominate is pseudonymous and lets you interact with your workplace community safely & securely. It's a place to raise questions, concerns, new ideas, initiatives and solve problems together.
A Pseudonymous Identity 🥷🏻
After user's work email is verified, user may choose to publish using a pseudonymous username or stay completely anonymous. Publish a post, run a poll or get votes for your initiative!
A Rewards Economy*💰
Earn LOOMI tokens just by using the platform as is! Watch your LOOMI tokens accumulate in your Wallet and unlock premium features with them.
With your LOOMI tokens, you can unlock premium features for yourself or the community, vote on initiatives, policies and more!
*This feature will be available only in the subsequent release. Coming soon, we promise!
A Private Space for Organisations 🏡
Instead of bringing concerns into the public space, your employees now get to raise concerns or test new ideas within the closed Loominate chat space.
An Experimental

#Web3

Playground for Web2 Organisations 🧪 🔬 👩🏽‍🔬 🧬
There has never been a better time than now to transit into a more decentralised way to manage your workplace culture. The Web3 space can be a scary universe for big enterprises not in the business of disrupting status quo. This is why we created Loominate, to give big organisations an opportunity to experiment safely while improving culture and morale of their workforce by giving autonomy back to the workplace community.
A Voice for Frontline Workers 💬
Perhaps you work in the fields moving around a lot, or you're on the ground moving goods or maybe you're in the service department attending to customers. Unlike office desk workers, chatting to your co-workers online may not be your day-to-day modus operandi. Field workers and frontline staff tend to have no visibility and are left out of key conversations in the organisations. Company policies and ideas are decided within a smaller group of decision makers for reasons of efficiency. Many in the organisations will not get notified of new policies and changes until the emails arrived in their inbox, and that is if they even checked their emails. At Loominate, anyone in the organisation can sign up as long as they have an official organisation email. No corporate overlord's permission and no subscription needed ✌🏼.
Join us! We're launching our public beta version in April 2022!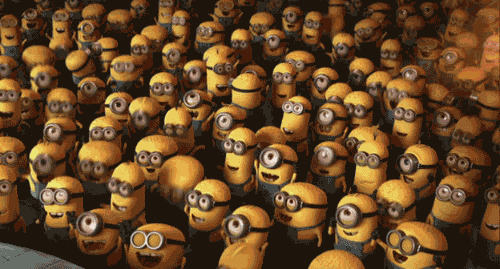 #Web3 #FutureOfWork #ImpactTech #Tech4Good #Decentralisation #OrganisationalDesign